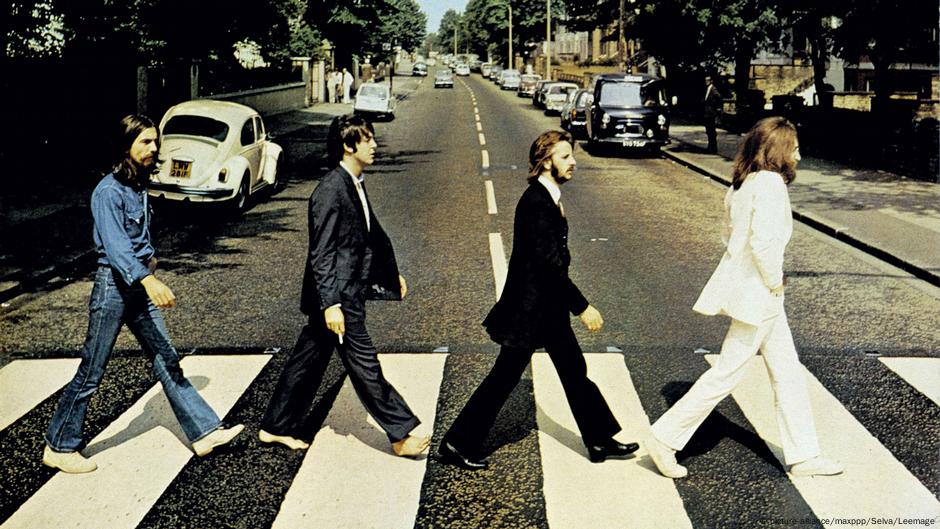 World Famous Abbey Road Studios Celebrate 90 Years | Music | DW
It is probably the most supervised recording studio in the world. You don't just come in here to take a look. You must register and justify the reason for your registration. The curious can only look at it from the outside.
The corner of Abbey Road / Grove End Road and Garden Road is often on the must-see list for many music fans and London tourists. Because it was here, on the world-famous crosswalk in front of the studio, where John Lennon, Ringo Starr, Paul McCartney and George Harrison walked around in a bad mood on a sunny August day in 1969 several times.
This venture resulted in one of the most famous album covers of all time – and sealed the cult status of the recording studio that first opened on November 12, 1931.
90 years of music production: the famous Abbey Road studios
It all started with classical music recordings
The London Symphony Orchestra recorded "Land of Hope and Glory" by composer Edward Elgar. It was the first sound recording made at Abbey Road Studios, which was then called EMI Recording Studios.
All of EMI's classic recordings have been produced here – the vast majority of them under the direction of famous conductor, Yehudi Menuhin.
Popular music has also found its place here, pushed in the 1950s by a certain George Martin. As a producer he worked for the EMI Parlophone label, to which he gradually added jazz, comedy and finally pop music productions in addition to classical music productions.
George Martin with the Beatles during one of the first recording sessions for Parlophone
In 1962 he took the Beatles under his wing, and the rest is musical history. To this day, Abbey Road Studios is a renowned address for musicians of all genres from around the world.
Legendary studio 1
Behind the simple entrance opens a veritable labyrinth of production and control rooms. The centerpieces are the rooms of Studios 1 and 2 – where the global hits were created.
As a general rule, the Hallowed Halls at Abbey Road Studios are only accessible to those who need to produce a full album there and must be physically present there, and not those who aim to polish an album digitally.
Still, Cologne-based singer-songwriter Björn Heuser was fortunate enough to be invited there in 2018 to put the finishing touches on his album "Himmel Övver Kölle" (Heaven over Cologne).
"When you're as music-crazy as I am and aware of everyone that's been through that door – and suddenly I'm standing there with my new album in my bag under that Abbey Road lettering – it was quite a magical moment, "he told DW.
In Cologne, singer-songwriter Björn Heuser fills large halls with his sing-along concerts
Luckily, Heuser sees the famous Studio 1 and sneaks in briefly; the door was open while it was being cleaned. Within seconds, the musician was caught up in the magic of this room, considered the mother of all recording studios in the world.
The hall, with parquet floors and light blue walls, breathed years of musical history: Stevie Wonder, Kanye West, Sting, U2, Queen, Massive Attack, Shirley Bassey and, of course, the Beatles. The who's who of music has worked within these walls.
A must for music freaks
Old recording equipment, tape recorders and consoles line the aisles. "You just want to touch this on for a moment," Heuser says. Even the smell is age-old, almost like Cologne Cathedral, without the incense, he says.
Although the Cologne singer-songwriter might not be a famous musician in London, and they are usually world-famous stars who usually hang out at Abbey Road Studios, Björn Heuser was greeted there on a rocky foot. equal and discussed with his sound engineer about the music and the peculiarities of the Cologne dialect.
After his visit to the studios, it was clear to Heuser that this was one of those things music freaks just had to experience.