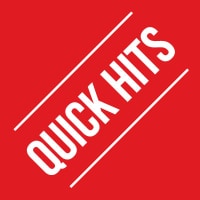 QUICK HITS: Believe + Pay Two • Create Music + Nirvana Digital • FUGA + Beggars Group
To believe acquired a 25% stake in the French independent label Play at two, a subsidiary of the TF1 group. This partnership will strengthen Believe's presence in France and accelerate Play Two's digital growth.
Play Two artists such as Gims, Vitaa, Hatik, Anne Sila, Vincent Niclo, Tayc, Camelia Jordana, Squeezie, Julien Clerc and Gaëtan Roussel will diversify the Believe roster in France around a greater variety of musical genres.
MBW estimates the investment at around $ 14 million.
• Create a music group, the privately held U.S. music and media company, today announced that it will expand its global presence with the acquisition of Digital nirvana, a Mumbai-based company that is one of the largest YouTube Enterprise partners in India.
The two companies now exceed 25 billion streams per month, making Create one of the largest media companies in the world in terms of audience.
Although the terms of the deal were not disclosed, it is the first of a planned $ 50 million investment that Create will make in India and the wider Asian region over the next several years. .
• FUGA, the full-service B2B music distributor owned by Downtown Music Fund, today announced a global delivery platform services agreement with Group of beggars, the legendary group of independent labels that houses 4AD, Matador, Rough Trade Records, XL Recordings, and Young.
The partnership provides for deep technical integration between Beggars 'new technology platform and FUGA's proprietary digital supply chain technology, to serve all of Beggars' global DSP partners with the entire group catalog and new releases. of the five labels.