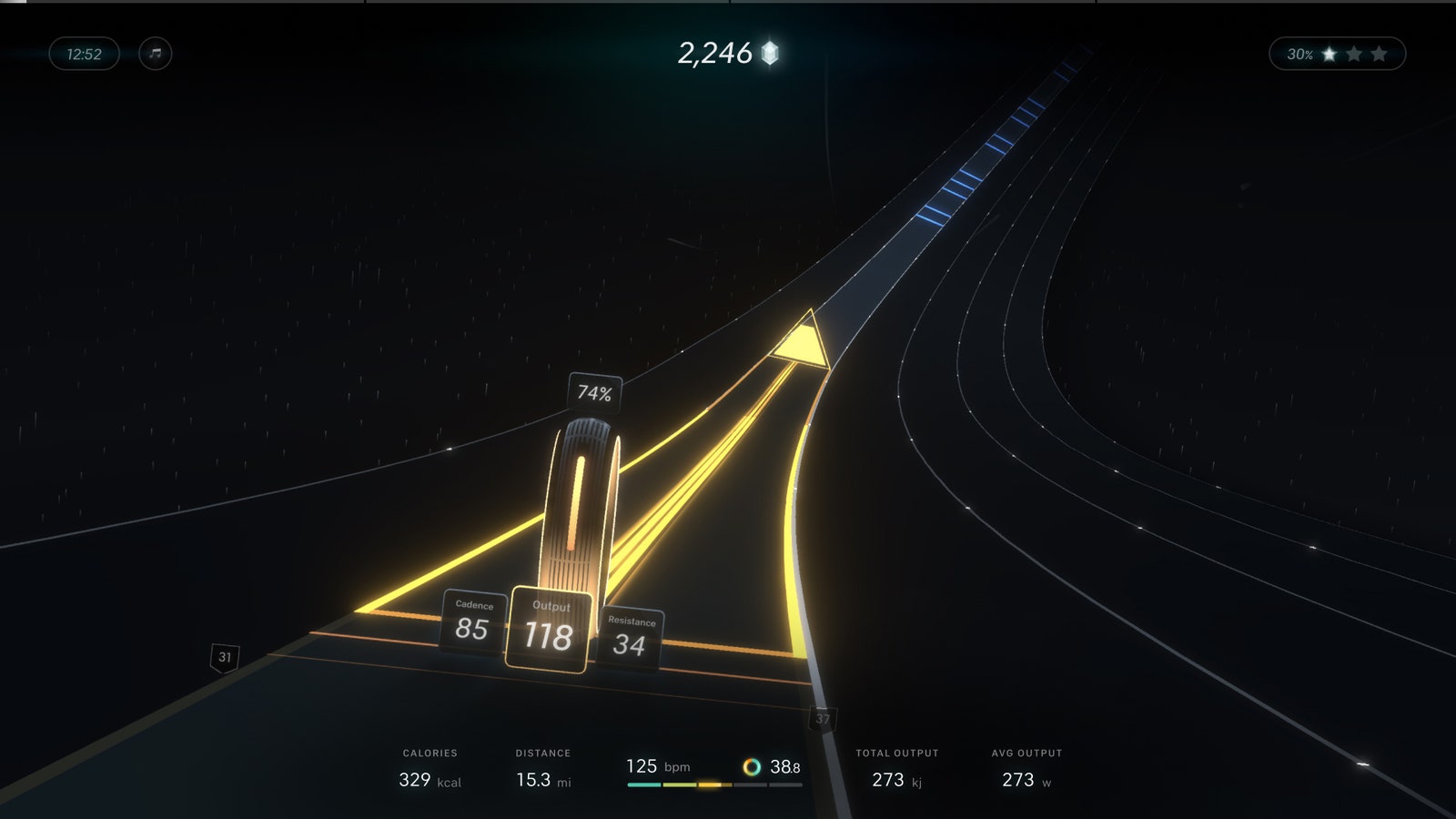 Peloton launches "Lanebreak" video game, with Warner Music Group as launch partner
High-end exercise equipment maker Peloton has expanded into video games.
The company has rolled out what it calls its first "gaming-inspired experience" called Lanebreak, designed for its Peloton Bike and Peloton Bike+, with music playing a central role in the game.
According to the company, the game combines "thrilling music, immersive visuals and fitness-inspired challenges" and sees players controlling a "wheel-like avatar" along a six-lane track, complete with "Moments". placed in time with music and sequenced. to create what Peloton calls "unique fitness-focused workouts."
Peloton says it's also "actively exploring new platforms and formats."
Lanebreak uses a combination of cadence (pedaling speed) and resistance (additional force needed to pedal) as primary inputs to complete "Moments".
Players can choose different levels according to different music genres and workout types.
Peloton says it has a number of music-inspired levels powered by its launch partner, Warner Music Group.
The first themed artist levels to launch on Lanebreak are two artists distributed by Warner: David Bowie and David Guetta.
The fact that Warner Music Group – and presumably other major music companies – are now accepting/discussing new licensing uses for music on Peloton is given added flavor to the music by the fact that Spotify's former CFO , Barry McCarthy, was named Peloton's new CEO earlier this month.
Following a sharp drop in its market capitalization and the announced halt in manufacturing of some devices due to weak demand, Peloton has laid off 2,800 employees so far in 2022.
In this context, Lanebreak could be seen as a first step in trying to diversify Peloton's business beyond its core fitness skills.
---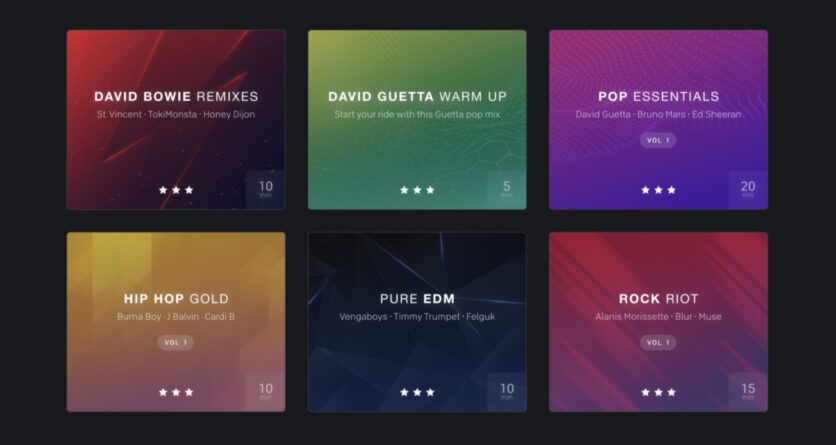 ---
Peloton says each level of Lanebreak is "individually designed to match the energy of the music and the goal of the workout."
The company explains that the game's levels were created using the "ideas" of its instructors, "complemented by analytics that mapped our cadence and resistance to different types of workouts and lengths, as well as the data performance of members".
Peloton's new gaming feature marks the latest chapter in the convergence of the worlds of fitness, gaming and music, with fitness and gaming generating significant revenue for the majors.
In May 2021, Sony Music Group boss Rob Stringer noted that the recorded music side of his business generated nearly $400 million from social, gaming and fitness platforms in its previous fiscal year. He also noted that he expects these revenue streams to "become an even bigger part of our revenue base" in the future.
Speaking during a Goldman Sachs Communacopia interview in September, Warner Music Group CEO Steve Cooper revealed that WMG's recorded music operation had then-current revenue of $235 million. dollars a year in revenue from "alternative offerings that create new use cases for music," including Peloton and Roblox.
"The intersection of fitness and gaming is a huge opportunity that I think every industry has only scratched the surface of so far."

Oana Ruxandra, Warner Music Group
"The intersection of fitness and gaming is a huge opportunity that I think every industry has only scratched the surface of so far," said Oana Ruxandra, Chief Digital Officer & EVP, Business Development, Warner Music Group.
"Lanebreak combines the already incredibly immersive content of Peloton with the interactivity of games and the power of music, to great effect."
In a blog post announcing Lanebreak, Peloton states that its "experience was inspired by gaming from the very beginning".
"The Peloton experience has been inspired by the game from the very beginning."

Platoon
Peloton adds: "With Lanebreak, we go one step further by providing members with an interactive experience that challenges and rewards them in real time for their actions.
"We're particularly excited about this, as it exposes an audience who may not be as comfortable or familiar with gaming-inspired experiences, how powerful this can be as a motivator.
"We are still at the beginning of our journey. Over the next few months, members can expect to see new mechanics and challenges introduced to Lanebreak. We are also actively exploring new platforms and formats. As with everything we do, we look to members for inspiration and ideas, and we're eager to hear what the community has to say. »
---
The launch of Peloton's new music and fitness game follows last week's announcement that the company's co-founder John Foley is stepping down as CEO and being replaced by the former chief financial officer of Peloton. Spotify, Barry McCarthy.
The management shakeup is part of what Peloton calls a "comprehensive restructuring program" following a post-pandemic sales slump.
Peloton also announced that it was cutting 20% ​​of its global workforce (2,800 jobs).The music industry around the world