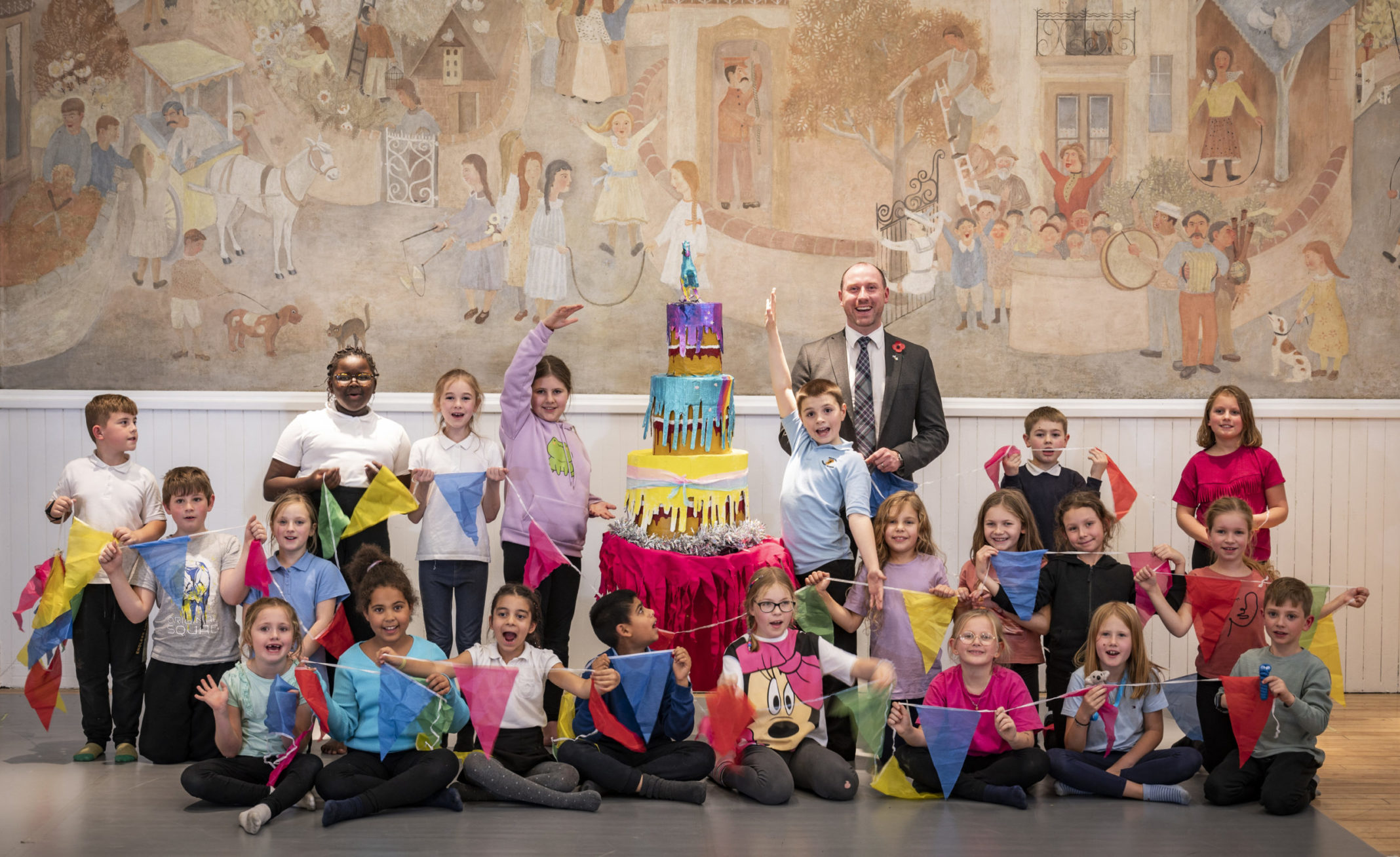 Culture Minister visits arts group Craigmillar
Culture Minister Neil Gray met young artists on Wednesday during a visit to performing arts organization Lyra in Craigmillar, Edinburgh.
Over the past 10 years Lyra has built a world-class professional arts community for children in one of Scotland's most deprived areas.
By seeing performances, taking lessons in drama, music and dance, and being empowered to create her own work based on what interests her, Lyra is improving the quality of daily life for children affected by poverty, involving an average of 2,000 children per year.
Each week during school terms, local children receive free after-school and Saturday lessons in theatre, music and dance. Children audition and commission professional artists they work with over the course of a school year to create a new piece of music, drama or dance. The new orders are presented at the annual Bright & Wild festival in May for an audience of friends, families and locals.
Throughout the year, Lyra's Culture Crew program brings professional companies to perform their shows in Artspace's theater – giving young people the chance to learn marketing, box office and theater skills. Lyra also works outside of her building with other local community groups and performs professional shows at other cultural venues.
The Minister met and discussed with young beneficiaries of the organization, had the opportunity to see and participate in some workshops, and to visit Lyra's theater and workshop.
The visit celebrated Lyra's 10-year residency at Artspace in Craigmillar, located in the SPACE development, owned and managed by Places for People Scotland, which provides retail space to local organizations and charities.
Jo Timmins, Founder and Artistic Director of Lyra, said: "It was a pleasure to have the opportunity to meet Mr. Gray and introduce him to some of the many young people who come each week to enjoy the theatre, music and dance.
"Working at Craigmillar and Niddrie is a privilege, bringing the magic of the arts to children and young people who otherwise might not have the opportunity. Lyra builds confidence, raises aspirations, increases creative skills and helps overcome low self-esteem in children disadvantaged by inequality.
Culture Minister Neil Gray said: "It has been a pleasure to take part in Lyra's birthday celebrations and to see first hand the impressive range of activities of the performing arts organisation.
"Our children and young people have experienced significant disruption in all aspects of their lives as a result of the pandemic and the activities of cultural organizations, like Lyra, are playing an important role in helping them recover and reconnect.
"The Scottish Government is keen to support children from diverse backgrounds by expanding opportunities for them to take part in cultural activities."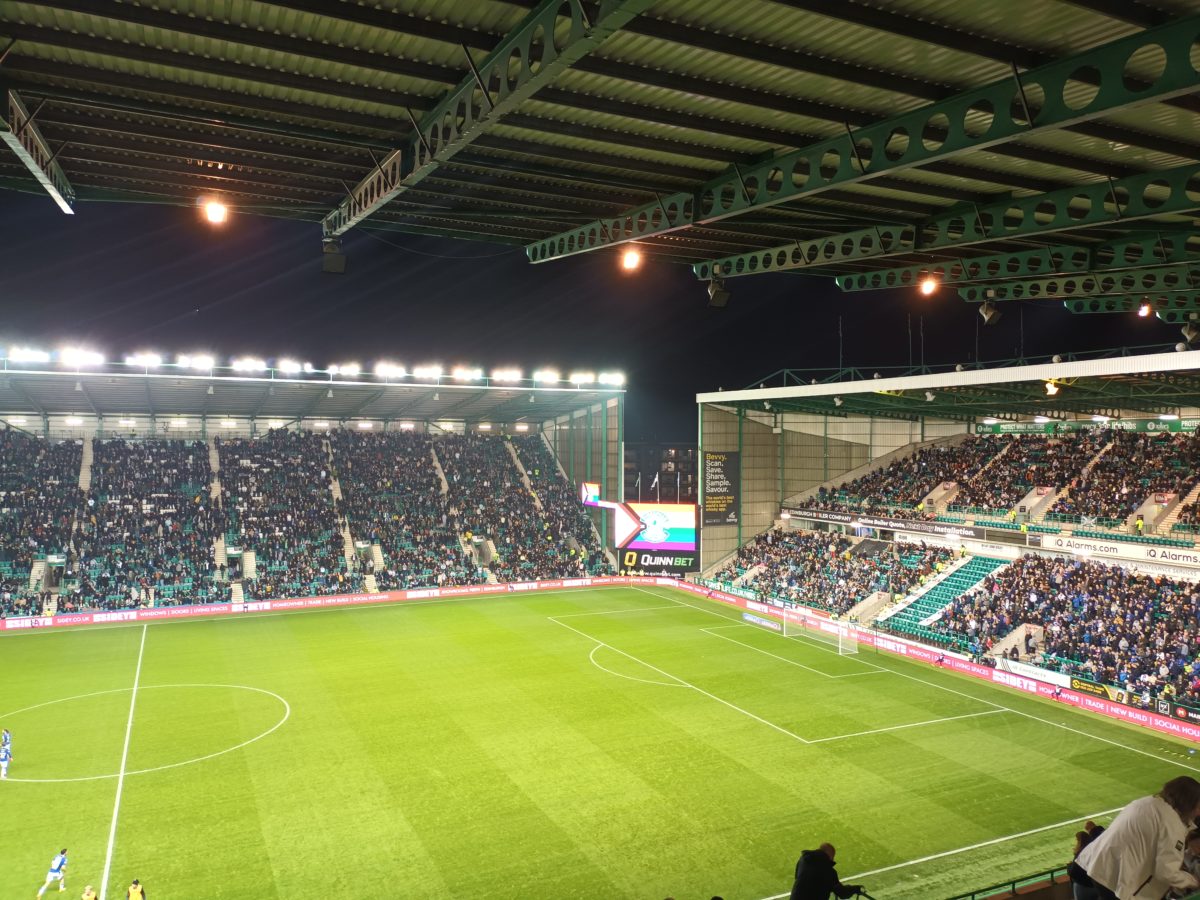 Hibs' Lee Johnson believes the introduction of video assistant referees will change the game and alter the way players are coached in Scotland. Cinch Premiership – Hibernian v Motherwell 08/10/2022. A 67th-minute goal from Hibs centre-back Ryan Porteous was enough to give the home side the 3 points as Hibernian hosted…
Continue Reading Lee Johnson thinks VAR will change the way players are trained in Scotland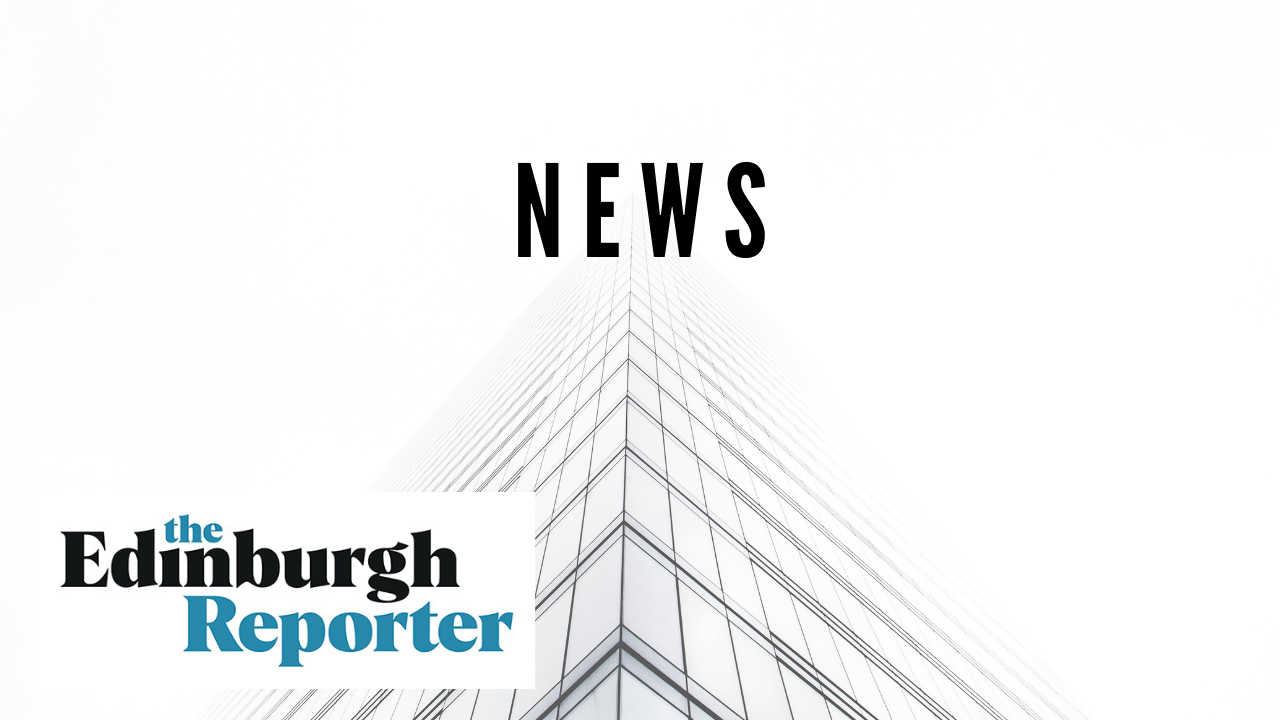 A 17-year-old was arrested and charged with an assault in Edinburgh on Tuesday October 18, 2022. The incident happened in Murrayburn Place at around 11.30pm. He appeared at Edinburgh Sheriff's Court on Thursday November 3, 2022. A 22-year-old man was also charged in connection with the incident. He appeared in Edinburgh…
Continue Reading Arrests made in connection with the Murrayburn attack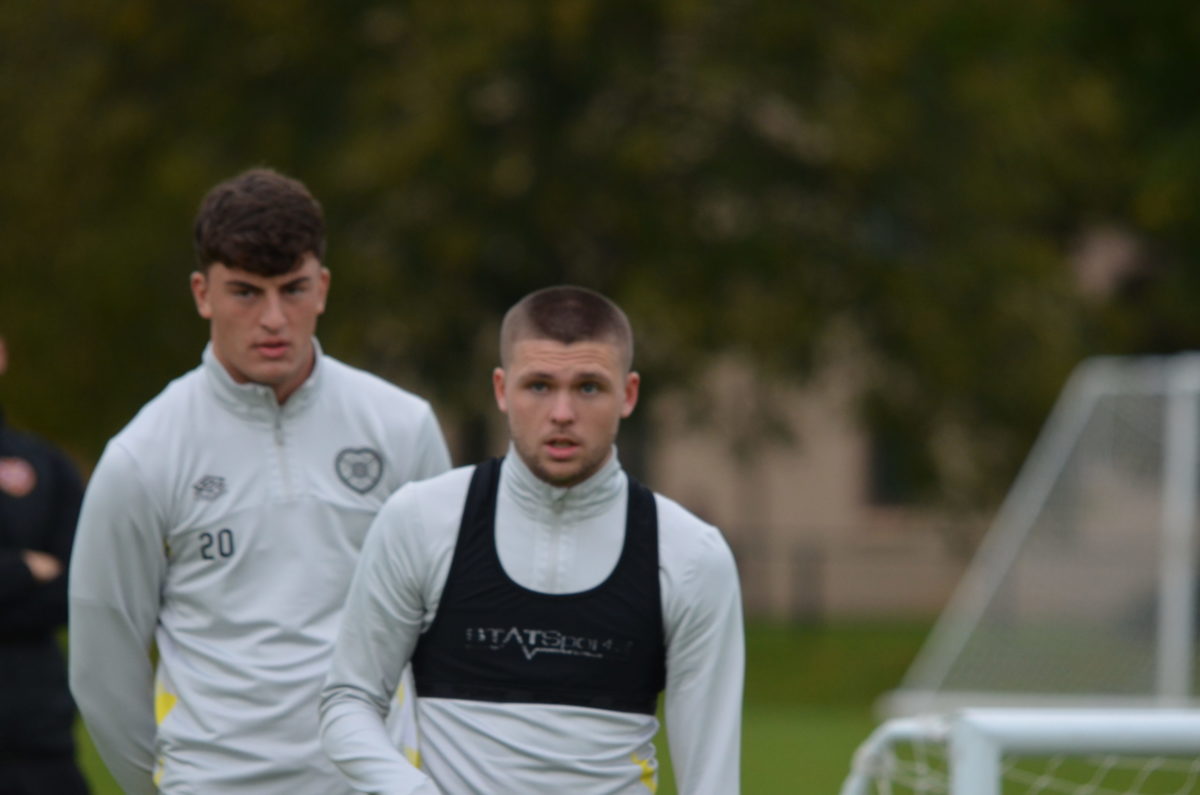 Robbie Neilson has expressed his desire for a return to European football and he aims to bring the Jambos back to that arena next season, a plan which demands a high finish in the Cinch Scottish Premiership at the end of this season. The task continues against Motherwell at Tynecastle on Sunday (kick-off 3pm) and, currently, Hearts are…
Continue Reading Ambitious Neilson aims for quick return to Europe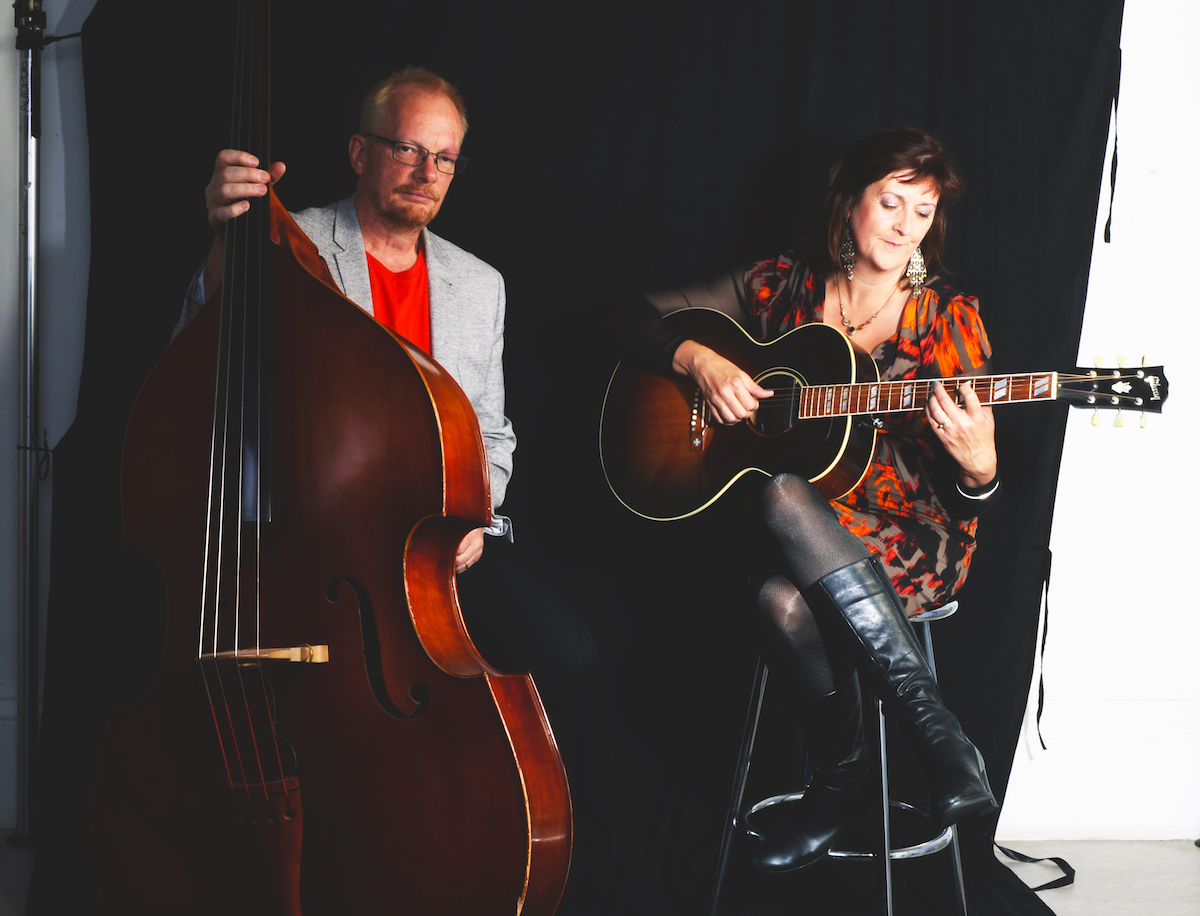 New live music agency Jazz Forward is bringing a host of Scottish jazz talent to Edinburgh in November as part of its launch. Jazz Forward is made up of established musicians and multi-instrumentalists Marianne McGregor, Malcolm MacFarlane and Sophie Bancroft, and music journalist Fiona Mactaggart, who have come together to showcase the diversity of musical talent…
Continue Reading Jazz in November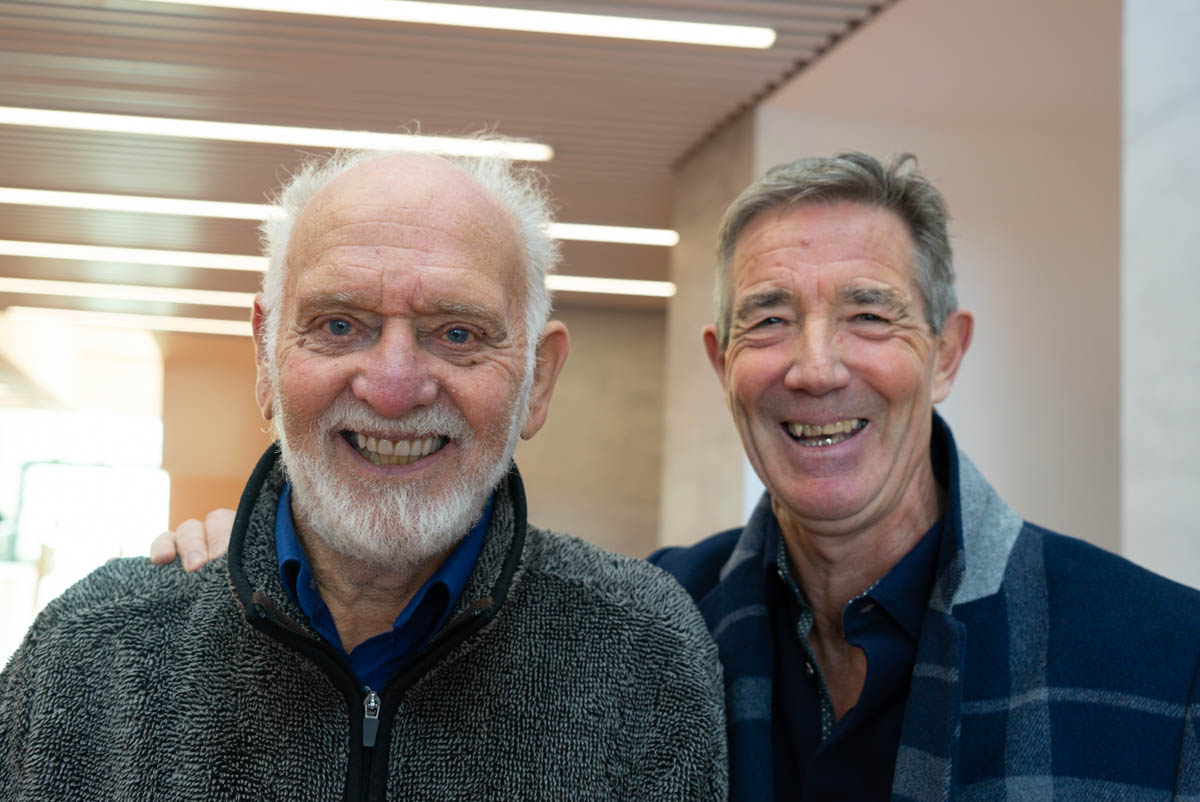 In recognition of the legacy and heritage of the old Meadowbank and its over 50 years of sporting history, a Wall of Honor was unveiled in the atrium featuring over 45 names. The wall honors people who have made significant contributions to Meadowbank's past and its legacy as a sporting and community venue. The laureats…
Continue Reading Meadowbank Wall of Honor unveiled at official opening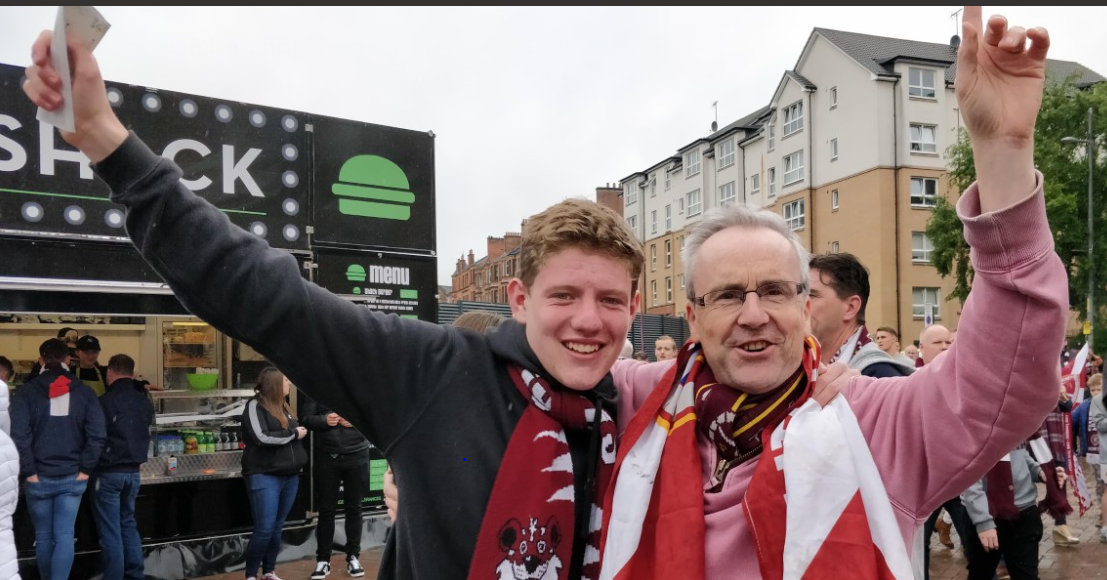 Alastair Stupart is a Hearts fan and in the planned trilogy (volume 3 has yet to be written), he takes other fans through the past four and a half decades as one of the cohort of dyed-in-the-wool Jambos who have followed the team. All proceeds from his writing will go to…
Continue Reading The second volume of the Hearts trilogy is on sale now
Related