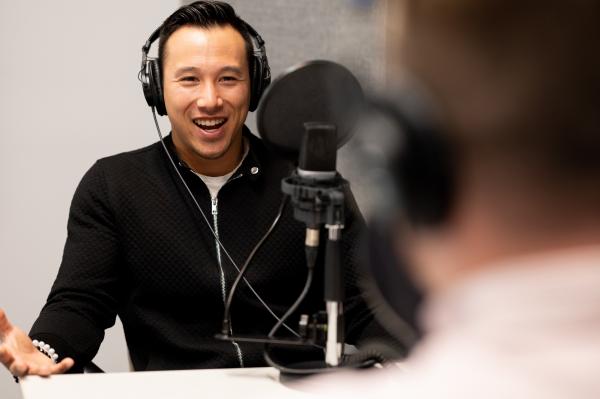 Voice Actor Home Recording Studio Setup: Soundproofing and Headphones Guide Launch
Voice over talent marketplace Voices has released a new guide recommending soundproofing methods, headphones and microphones for home recording studios.
London, Canada – September 19, 2022 —
The new guide includes helpful recommendations on choosing equipment, advice on learning opportunities, costs and other factors to consider when starting an acting career.
More details can be found at https://www.voices.com/blog/starting-voice-acting-career
Voices has released its latest resource for anyone interested in hosting podcasts, developing audiobooks, or voice acting in video games, TV, and more. Along with career advice, the guide includes recommendations for cost-effective soundproofing and insulation.
Voices explains that while soundproofing is often overlooked, it's an essential part of a home studio setup. It helps produce professional quality recordings by reducing unwanted sounds that need to be removed. The guide recommends blankets and comforters as a beginner's and budget-friendly insulation option.
Another important factor to consider is the choice of microphone. Voices recommends that beginner actors make a selection of microphones suitable for their voice. Suggested approaches include trying out different brands of microphones, testing out different microphone options in your planned studio before deciding on one, and seeking advice from experienced studio recording experts.
For headphones, the Voices guide recommends the Sony MDR-7560 and Sennheiser HD-200 Pro as the best options. On-ear studio headphones are generally preferred over headphones due to their comfort and superior audio quality.
The guide concludes with professional development tips for a successful acting career, personal marketing, networking suggestions, and more.
"A home voiceover studio is essential for you to produce high-quality work," wrote Stephanie Ciccarelli, co-founder of Voices. "To help you understand what it takes to launch a successful voiceover career in 2022, we've created this comprehensive article that covers all the information you need to get started. We hope it provides future voice actors with the voice of tips and tricks to start their career," she added.
About Voices
Founded in 2015, Voices has over two million registered users. The popular voiceover marketplace includes learning resources and solutions related to audio content development.
For more information, please visit https://www.youtube.com/watch?v=VjddrKZhIhE
Contact information:
Name: Tara Parachuk
E-mail: Send an email
Organization: Voice
Address: 100 Dundas St Suite 700, London, Ontario N6A 5B6, Canada
Website: https://www.voices.com/
Build ID: 89080958
If you detect any problems, problems or errors in the content of this press release, please contact [email protected] to let us know. We will respond and rectify the situation within the next 8 hours.
COMTEX_414794021/2773/2022-09-19T09:05:32