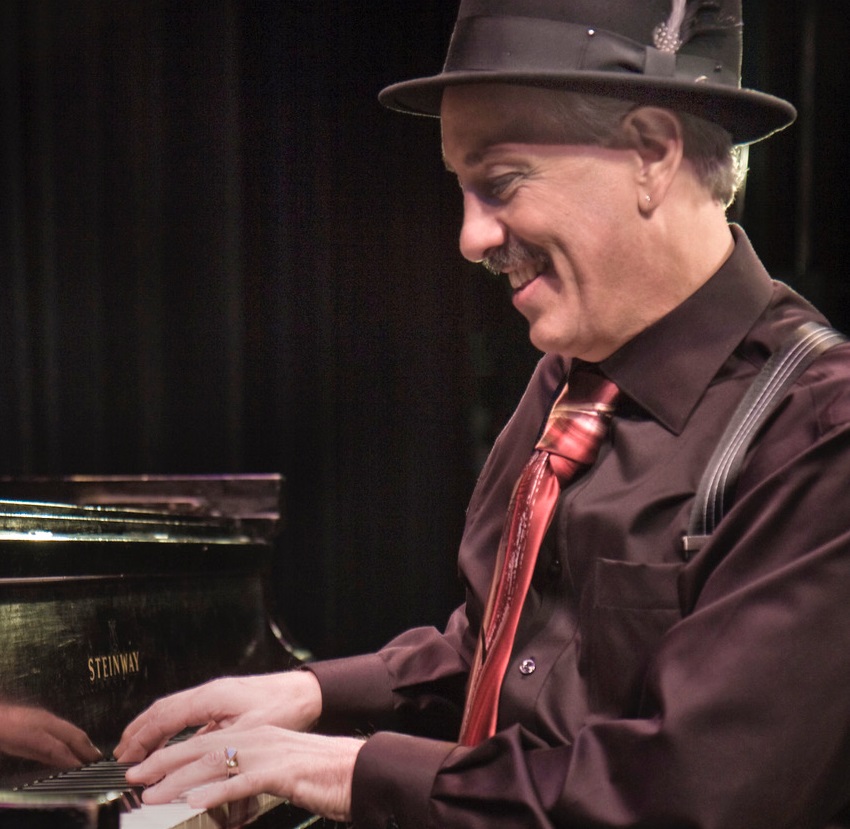 Scott Cossu performs TCMedia's 'Studio A Concert Series' 2022 finale on November 19
Proposed by TCMedia
Ohen Deborah Vinsel, TCMedia CEO, first considered artists to feature in this first year of the "Studio A concert series", it was only fitting that Scott Cossu be invited. "Scott actually performed at our grand opening for the TCMedia facility 26 years ago," Deborah recalls, "so he was one of the first performers in the brand new Studio A."
Ethan Tucker warmed up Scott's room in September with the first concert of the fundraising series. And now it's Scott's turn to take the stage, leading the audience on his own musical journey.
Scott's chart-topping instrumental works span 20 years, including the singles 'Gwenlaise', 'She Describes Infinity' and, most recently, his release 'Memories of Water and Light', which was recorded during the pandemic. Each time Scott performs, he effortlessly switches from beautiful dreamlike melodies to jazz to rhythmic compositions influenced by world music. He likes to call his style "Heavy Mental" and credits Bach, Beethoven and Pink Floyd as his early inspirations.
"When I write these musical compositions, they just come out. There's a bit of folk, there's a bit of classical. Laughing, Scott leans forward: "Okay, maybe I add jazz. Oh, I like blues too, so bluesy. And, oh, yeah, I grew up in Ohio, not too far from Motown, so there's a bit of rhythm and blues there- I studied with Indian musicians so on this album, okay, I'll give you Spirals…" Leaning back, Scott shrugs, "So I never tried to fit into a category. , just playing. And I've been one of those lucky guys who writes music that's performed by guys way more famous than me.
When christo, the internationally acclaimed concept artist known for draping fabric over iconic exterior elements, was looking for a musical match to his art, he chose Scott Cossu. "He was rolling up pink fabric on islands in Miami," Scott recalled with a faint smile, "I went to New York and recorded for the documentary and became known as a contributor to Cannes Film. "
For this performance, Scott will be accompanied by Holly Reeves, principal cellist of the Olympia Symphony. "I've been playing with Scott for four years now," says Holly, "and it's been exciting. I connect with her music because, well, she kind of calls out the cello. He has a soulful quality," then, laughing, she adds, "and, I don't know, it's really fun to play with him.
Bringing people together with music and media
TCMedia's "Studio A Concerts" are an exceptional way to see your favorite artist in an intimate and engaging way. "We're turning the studio into a nightclub setting," Deborah explains, "and we're recording the performance for an upcoming release, so the audience is very limited. There is a reception with appetizers and refreshments ahead of time for people to talk and mingle.
"We want to showcase the diverse musical talent that we are blessed to have here in the South Sound," says Deborah, "it gives us the opportunity to introduce people to TCMedia and raise funds to support our mission during that we record."
Tickets are $58 per person can be purchased here.
If you know a local artist you would like to see for 2023 Studio A Concerts, please encourage them to submit their material. "As space is limited, we're mostly interested in acoustic solos or small groups," says Deborah, "and really all styles of music. We are delighted with the response to the Studio A Concerts and we look forward to the 2023 season."
Artists should send requests to [email protected] with a link to a video or audio recording.
TCMedia "Studio A Concerts" with Scott Cossu and Holly Reeves
Saturday November 19. Doors open at 6:30 p.m. and show starts at 7 p.m.
Buy your tickets on the TCMedia website or call 360.956.3100
440 Yauger Way SW Suite C, Olympia, WA 98502