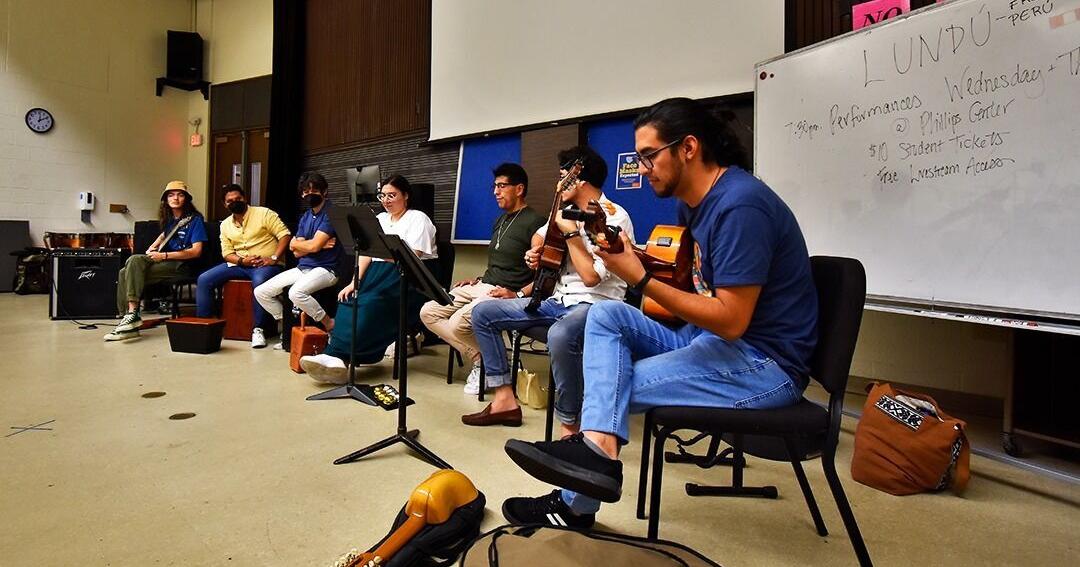 Peruvian Music Group Hosts Student Workshop, Pre-Performance Jam Session at Capitol Theater | arts and entertainment
Lundú, a seven-member group that explores Afro-Peruvian and Andean music, performs Friday at the Capitol Theater.
But before that, Lundú participates in a workshop for Yakima high school students, as well as a downtown jam session.
Lundú hails from Arequipa, Peru and is on his first tour of the United States.
Their first tour is presented by the US State Department through Center Stage, an international exchange program that brings artists from around the world to visit the United States.
"In artful acoustic performances, Lundú's originals and arrangements of folk standards respond to their surroundings, their complex Afro-Peruvian and Andean roots, and their historic hometown of Arequipa," Center Stage states on its website.
The Capitol Theater hosted the workshop with high schools in the Yakima School District at 1:30 p.m. on Wednesday, March 9, 2022 at Eisenhower High School. Members of Lundu will introduce students to Afro-Andean music and its importance in Latin American culture.
The jam session will take place from 6-8 p.m. on Wednesday, March 9, 2022 at Collaboration Coffee, 18 S. First St. The event is free and seating is limited. People can listen or play and are encouraged to bring their own instruments.
The band performs 4-7:30 p.m. Friday, March 11, 2022 at the Capitol Theater.
More information about the Lundú performance and tickets are available at https://capitoltheatre.org/.