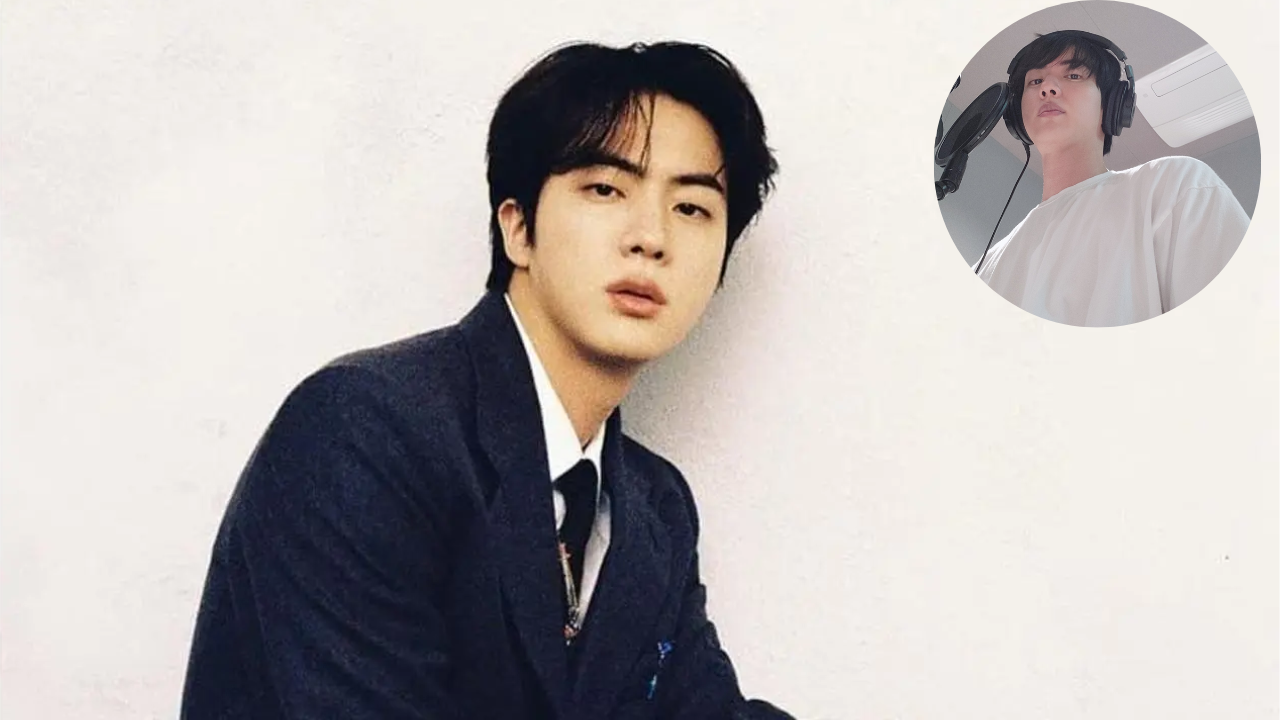 BTS's Jin Releases New Studio Photo; ARMY asks "What is he recording?"
BTS fandom, ARMY has been so busy tracking all the exciting content the members are dropping, that everything seems like a clue to them. After RM went live yesterday to announce that work on his album/mixtape is nearly complete, we now have the eldest of the band who recently took to Weverse to share a new post.
Jin posted a photo on the fan app without any captions. In the photo, he can be seen in the recording studio with headphones. At first glance, one can only assume that he is currently busy recording a new song. But more than anything, it is first difficult to know if he clicked on the photo just before posting it, or if it is an old one.
Before we dive into any theories, first take a look at Jin's photo here.
weverse 220722 @bts_twt+photo of seokjin with headphones in the recording studio, standing in front of a microphone (ta… t.co/eTnyRv0WWf

— ANI (@ANI) Jul 22, 2022
Related News
It's happening! BTS teams up with producer Benny Blanco and Snoop Dogg for their new song Bad Decisions
As fast as ARMY always is, once again they are now back to theory if the Epiphany singer is currently recording for something. And if so, does that mean his solo release is getting closer, or can it be a new OST.
While some have these thoughts, many even say it could also be an old photo he just posted now. What about when the vocal line – Jin, Jungkook, V and Jimin recorded bad decisions, their collaboration with Benny Blanco and Snoop Dogg? Well, it could be anything. But one thing is for sure, fans just can't keep calm.
Meanwhile, the BTS members are busy working on their solo albums and other content. We have J-Hope's album, jack in the box which was released on July 15. With that, he became the first to drop his solo music since the band's Chapter 2 debut. Now the excitement is high and everyone is waiting to see who will be the next member to release their solo album.